A night to remember! Check out awesome pics from our exciting B'day event.
The Huxley School Of Makeup celebrated 10 incredible years of education at our Gold Coast HQ. After natural disasters, crazy weather and of course that Global pandemic (that shall not be mentioned), we felt that it was important to bring people together and celebrate this significant milestone. Noticing a gap in our schedule, team HUXLEY seized the opportunity to throw together this wonder event. In less than 2 weeks, the entire event was orchestrated and pulled off with all the flare and flavour you could expect from a HUXLEY production.
Click download to see all high res images from the night. Feel free to share them to your socials tagging @huxleyschoolofmakeup
Over the weekend our team celebrated 10 years of Huxley School of Makeup. But not only this, we also launched a brand new website alongside an exciting announcement – we now have an exclusive range of HUXLEY cosmetic accessories that are available from our shop! We are so excited to be featured on Business News Australia. Check out what they had to say!
After 10 years of laying the foundations of makeup education leadership, Gold Coast-based entrepreneur Michael Huxley is applying his personal brand to the cosmetics retail space with the launch of a direct-to-consumer (D2C) site.
The e-commerce platform, to be launched this month, will host top shelf professional-grade makeup products, as well as Huxley's own range that will initially include a mini cosmetics fridge and a line of biodegradable applicators called Smoosh – named after the cute sound they make when used.
For Huxley, founder of internationally renowned makeup academy Huxley School of Makeup, the move into retail is a decade in the making, during which the school has built a reputation nationwide as the go-to institution for makeup training for film, TV, editorial, runway, advertising and more.
"It certainly feels like a pivot, but I'm excited about it," Huxley tells Business News Australia.
"I've done so much production work with different cosmetics companies – even before starting the school I've been working with some crazy brands, and it feels cool to be able to start developing one myself."
Alongside established brands like Kroylan, the 'Huxley Online' store will stock Michael's very own range of accessories exclusively.
"It's quite exciting – we'll have our own range of products, starting with a cosmetics fridge that you can put in your bathroom, and then we've also got these makeup applicators which are called Smoosh – they're so cute and they're biodegradable," said Huxley, a five-time Gold Coast Young Entrepreneur of the Year Award winner in the Arts & Culture category.
"We'll have those two products and then we're also going to retail other specialty makeup products – things you can't always access at Mecca and Sephora, so more for makeup professionals or makeup enthusiasts."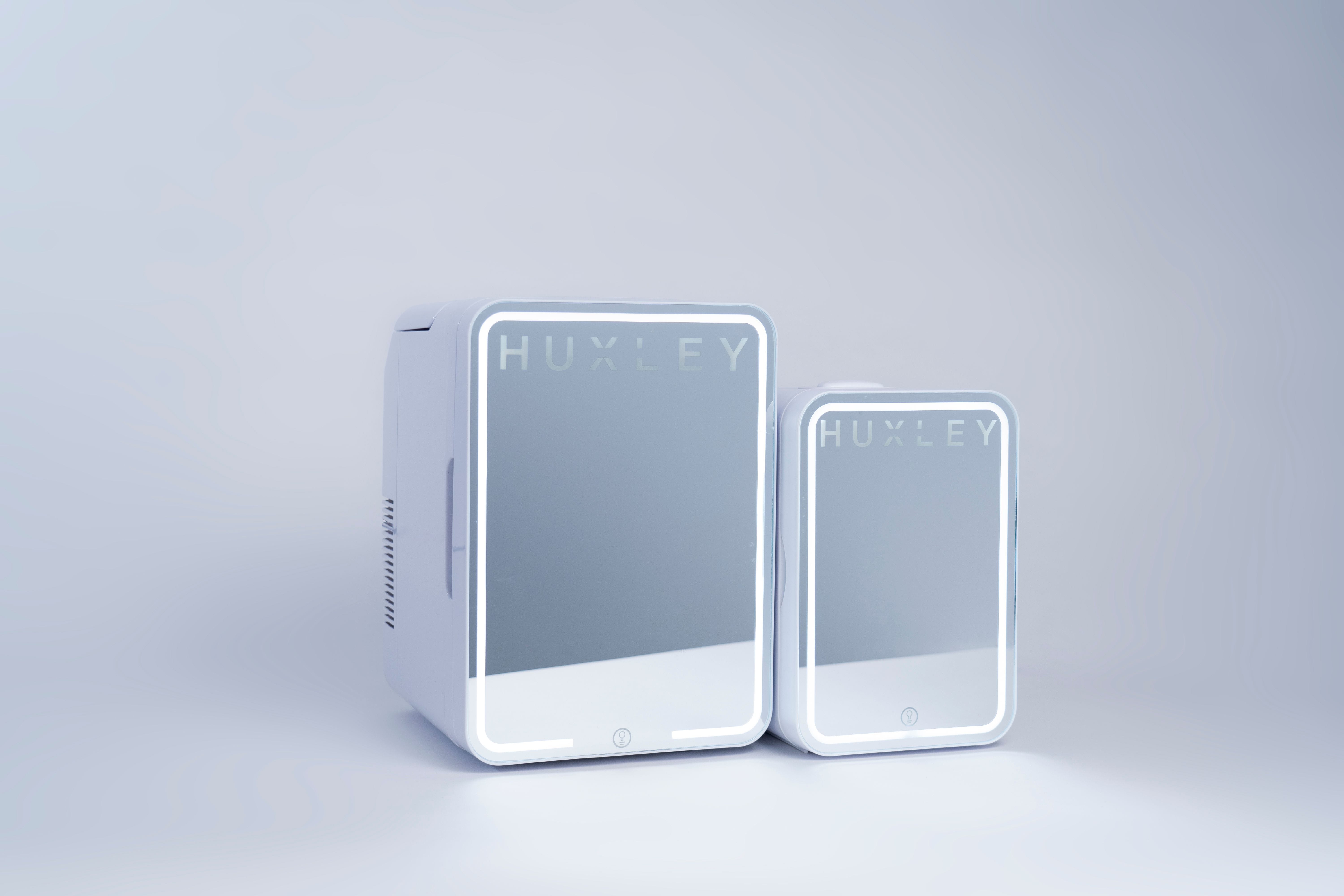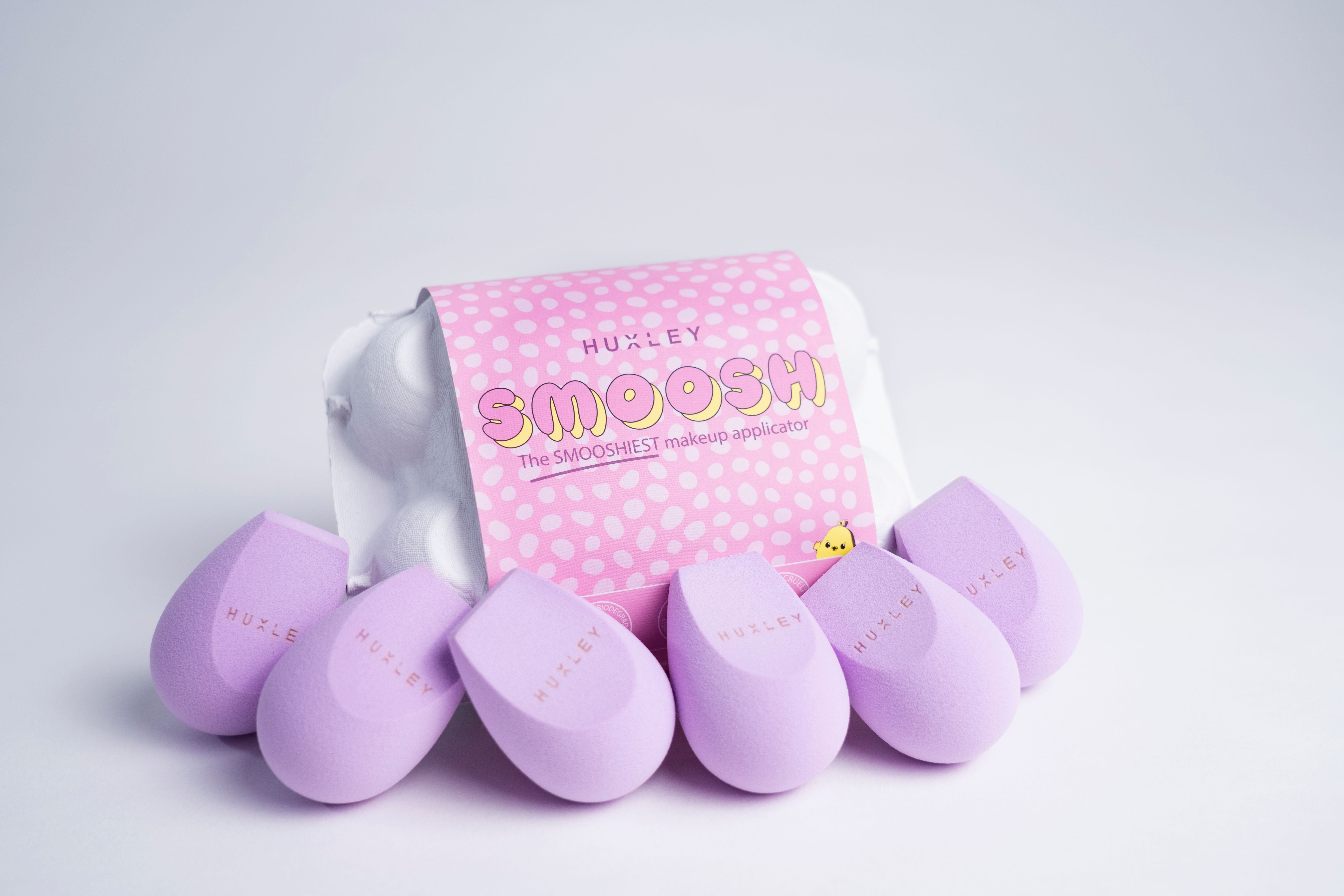 From there, Huxley said he hoped to focus on other 'non-perishable' products and things that can be reused. Where that's not possible, the founder says all single-use products will be biodegradable.
"We want things to be a treasured item that people want to hang on to, rather than something they'll use and then dump," Huxley said.
"We'll try to make every new product as special as the next – but we're just starting off with these two products. It's a nice way to say that we're entering this industry without trying to jump the gun."
In addition, the entrepreneur is launching not one, but two websites in April, with the second an update for the company's existing HUXLEY SCHOOL platform.
That will enable prospective students to book into workshops online, and will integrate the company's existing learning management system (LMS).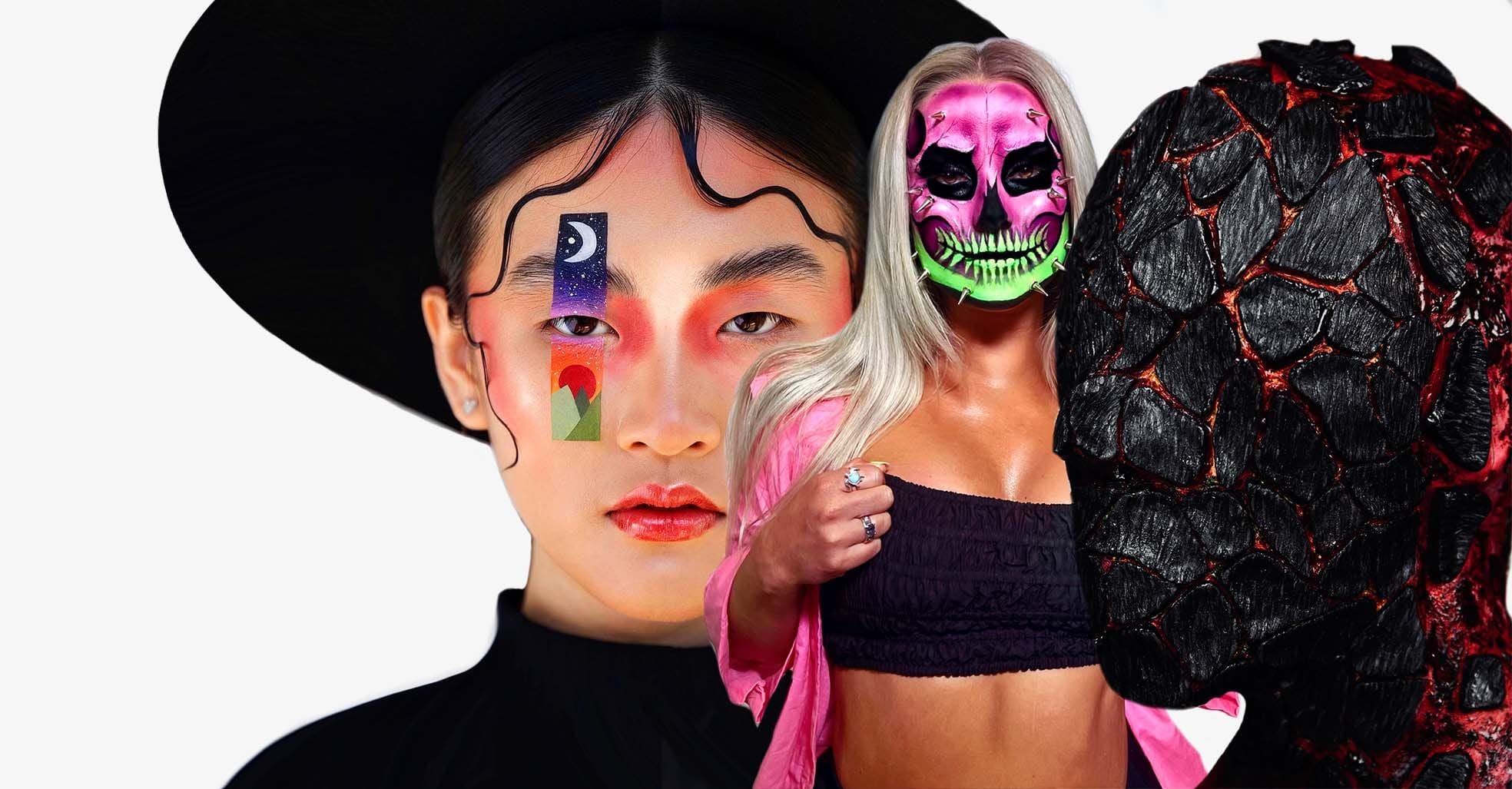 A DECADE IN THE BUSINESS OF HUXLEY SCHOOL OF MAKEUP
Though Michael's career in the world of makeup began well before he launched his eponymous academy, this year the entrepreneur is celebrating 10 years at the helm of Huxley School of Makeup.
The entrepreneur, who got his big break travelling as a makeup artist for luxury fashion house Yves Saint Laurent, has since built his company into what it is today – one of the world's top ranked makeup schools where students learn the ropes on how to do makeup for film, television, fashion and more.
As a queer entrepreneur, Huxley said he initially wanted to build a business as a way of creating a legacy for himself considering having a child could prove difficult.
"When I first started the school, I wanted to develop a legacy – something that was bigger than me, something that would live beyond me and carry my name on," he said.
"As a queer person, back then I didn't think that I could have a family. I wanted to create that feeling of family, and a legacy that lives on through the business.
"So much has changed since then – we've seen gay marriage become legal and I have a dog and a partner, and even the likelihood that I might have children is on the cards. I could have never expected that my life would turn out like this, but that made me super proactive."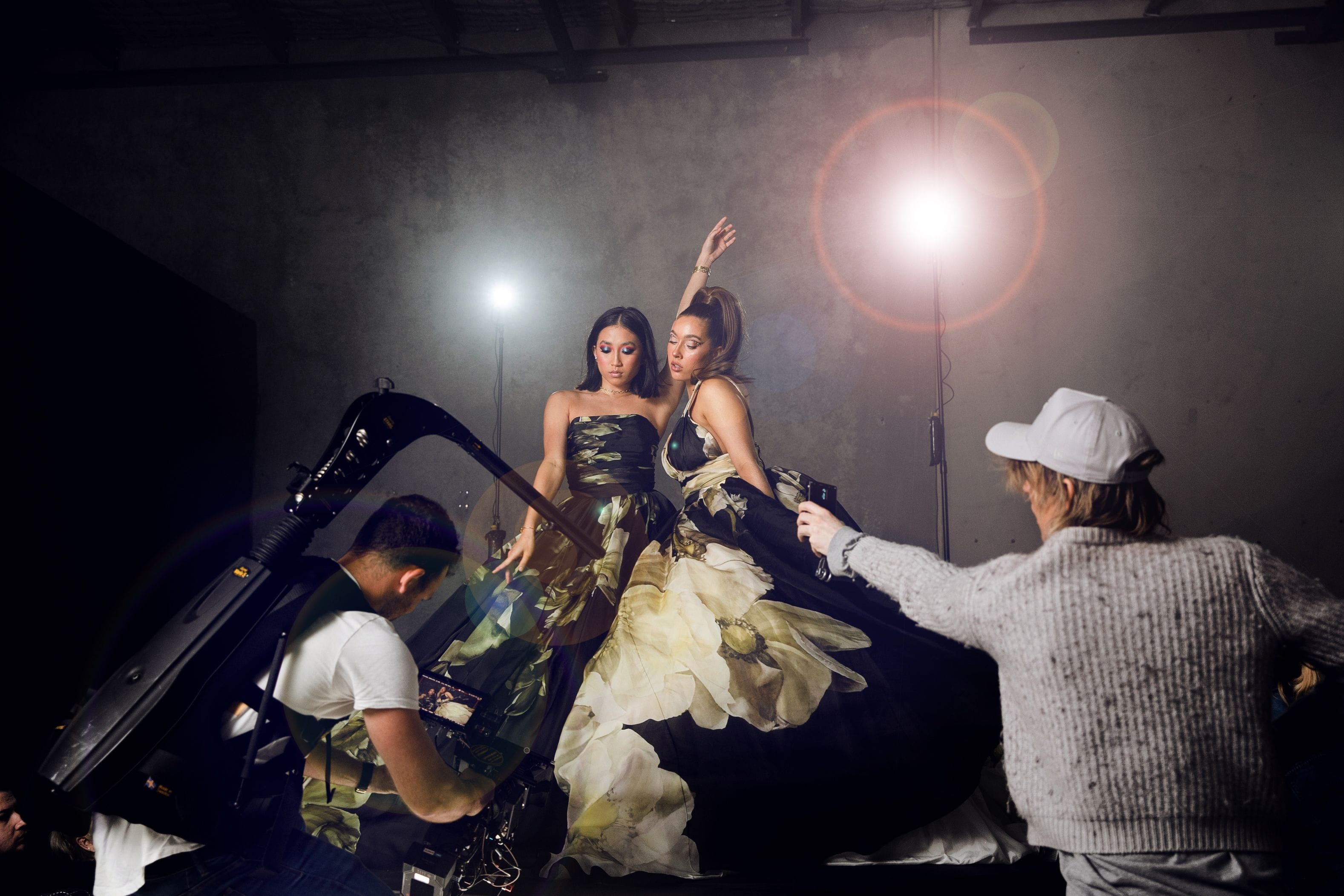 The Burleigh Heads-based company, which offers nationally accredited diplomas as well as unaccredited short courses, prides itself on student outcomes – something Michael says is most important to him.
"Watching our students go on to do some really amazing things is so rewarding. We've had students work on pretty much every big blockbuster film recently – we sent 12 students to Elvis and eight of them got jobs," Huxley said.
"The industry has grown a lot in the last five years with social media, and people have been able to create careers online; we've got a student who lives in Far North Queensland and she has worked with Rihanna, as well as Mecca and Sephora.
"At the moment what we find is that there are not enough skilled and qualified people to fill [makeup industry] jobs. They want really high-quality people and HUXLEY is in a powerful position as an educator because we educate to the highest standards, and we get exceptional results."
Throughout our courses at the Huxley School of Makeup, our students take part in a number of incredible photo shoots to capture the beautiful looks they create. For our Beauty shoot for the September intake of 2018, our students had the opportunity to work with award winning photographer Trent Mitchell, in a very unique shoot in the Huxley studio.
A week prior to the shoot taking place, students were given their brief- they will be shooting with their models in a vat of water! Models would be floating in the vat with their faces just above the surface, as well as below. Students were tasked with creating waterproof beauty looks, that wouldn't come off when their models when moving through the water. Inspired by pops of colour, brushed up brows and flawless complexions, Huxley students created some incredible looks!
With the vat filled and ready to go, one-by-one models climbed into the water to float below the photographer. From a platform Trent shot the girls from above, directing them to move from above the water to below, to capture some incredibly magical imagery.
Shooting 10 models in a vat of water was a huge challenge, as our students had to work out which products would stay on when submerged beneath water, and how best to make their models comfortable on set. Not only was this a challenge for the students, but also to the creative team, who really pushed the boundaries for this concept. The stunning imagery produced from this shoot really show that pushing outside the box really pays off when everyone involved is dedicated, creative and talented.
The moments captured in all the photos from this shoot are taken as models move, to create effects in the water, in their hair, and movement in the shots. Using models sourced from local talent as well as the Gold Coast modelling agencies – Que Models, and Busy Models, the shots are absolutely stunning, with the girls showcasing our students work perfectly for this editorial.
The Huxley School of Makeup team worked together to bring this vision to life, producing something like we never have before.
With the creative direction of Michael Huxley, photography by Trent Mitchell, and the beautiful makeup created by our students, each shot was stunning and unique.
Every individual image and look from this editorial show just how talented and dedicated the students here at the Huxley School of Makeup are. Given a new challenge each week helps them to grow as artists, and learn new ways to apply makeup to match the brief supplied to them. Providing students with these different topics allows them to enhance their skillset, and be prepared for future jobs in the industry.
Makeup and Hair: Alison Grigg, Courtney Thomas, Holly Fraser, Jade Molyneaux, Yvette Siminic-Sigurnjak, Shaadi Woodman, Mackie Snedden, Kain Howard, Bruna Petry De Souza, Noora Sulaiman
Creative Director: Michael Huxley
Photographer: Trent Mitchell
For our Bridal shoot for the September intake of 2018, we had the opportunity to collaborate with Queensland Brides magazine. Together we put together a stunning photo editorial spread themed around runaway brides. Shot on location at the stunning Cowbell Creek in Austinville, QLD, we captured some incredible content using gowns from some of Queensland's leading designers!
Our students were given the task to create beautiful, effortless makeup looks inspired by our runaway bride theme. The idea of the shoot was the create natural yet strong and sophisticated makeup and hair looks on their models. Many students followed on trend makeup styles including fluffy brows, bold lips and effortless updos. Using models sourced from local talent as well as the Gold Coast modelling agencies – Que Models, and Busy Models, the shots absolutely stunning, with the girls showcasing our students work perfectly for this editorial.
Using various areas across the stunning Cowbell Creek property, we managed to capture a number of magical moments, each with their own story to tell. In each location, models were photographed in different gowns from a number of fabulous designers (all listed below). Beginning makeup for our first model at 3AM, we were on location at first light for some incredible sunrise shots. At this time, we were lucky enough to photograph the model in front of the morning mist over the mountains. Following this, models were shot across the property- with horses, in fields, on hilltops, swings and more. This all came together to create a story, which was enhanced by the fabulous makeup created by the talented Huxley students.
The overall editorial was absolutely incredible, and we couldn't have done it without the incredible team at Queensland Brides, the fabulous designers, Cowbell Creek, our wonderful team, and of course our amazing September 2018 intake of students!
The Huxley team has produced many bridal editorials over the years, but nothing quite like this. Our incredible team, directed by Michael Huxley, worked to create a magical story told through fabulous imagery and film. With Ayla Starace taking photos and Robbie Caccaviello on film, the end result was an editorial is one to be remembered.
Our incredible students (listed below) worked hard to execute unique, beautiful looks, which is evident from the content produced. The stunning results of this editorial show just how talented and dedicated the students here at the Huxley School of Makeup are.
Makeup and Hair: Alison Grigg, Courtney Thomas, Holly Fraser, Jade Molyneaux, Yvette Siminic-Sigurnjak, Shaadi Woodman, Mackie Snedden, Kain Howard, Bruna Petry De Souza, Noora Sulaiman
Designers: Darb Bridal, White Lily Couture, Luv Bridal, Anna Dutton Couture, Strictly Bridal, Sentani Boutique, Pearl Bridal, Wendy Makin Bridal Designs, Loving Label, Bessette, Jennifer Gifford Designs, Fiorenza, Paddington Weddings, BellaDonna
Creative Director: Michael Huxley
Photographer: Ayla Elaine Photography
Videographer: Films by Rob
Location: Cowbell Creek
For our Fashion shoot for the January intake of 2018, we had the opportunity to collaborate with the amazing Lorna Jane women's active wear. Lorna Jane Clarkson founded Lorna Jane over 28 years ago, where she didn't just join the active wear industry – she invented it.
Our students were given the task to create some powerful and glamorous makeup looks, with the brief being sleek, stunning and fashion forward. With this we aimed to create a strong and fierce aesthetic for our shoot, showing that the idea for this editorial was a picture of health, vibrancy and fitness. Using models sourced from local talent as well as the Gold Coast modelling agency – Que Models, the girls really portrayed fierce and transcendent women of power, someone to idolise, a role model. Upholding the aesthetic of tenacious and influential beings, our models were really able to showcase the students stunning and diverse work, each one just as unique and outstanding as the next.
Using various locations and backgrounds for the editorial, we created a diverse series of images to accommodate the various styled outfits. We used our in house studio to create different sets, differing from soccer goals to archery ranges. With help from W Events Group, we managed to construct gorgeous arrays of floral backgrounds and props, as well as in collaboration with Starke Fitness gym – located in Burleigh Heads, we were able to execute a number of looks in their vicinities, using numerous props such as battle ropes and weights.
The overall aesthetic and vision of our fashion shoot this January intake was to really show how diverse the idea of fashion could be, how powerful, energetic and influential women can be – how Lorna Jane active wear can interpret a message of fitness and health, of energetic and influential role models.
With our A team working hard at it again, they managed to capture the message we were aiming to depict through photo and film. With Ayla Starace taking photos and Robbie Caccaviello on film, closely guided by Michael Huxley's creative direction, the end result was one of beauty and precise expertise.
Our diligent and talented students executed each strong and unique makeup look with ease and attention, showing the high level of expertise and dedication each student at Huxley School of Makeup possesses.
LORNA JANE
Lorna Jane Clarkson founded Lorna Jane over 28 years ago, from the very beginning Lorna's vision for the brand has extended beyond just creating an Active wear product. It is Lorna's way of life that constantly inspires the brand's Active Living philosophy and family practice of Move, Nourish and Believe.
The three Lorna Jane brand icons represent the family practice of Move, Nourish and Believe – Moving every day, Nourishing from the inside out and Believing that anything is possible. They appear on every Lorna Jane garment as a constant reminder that Active Living is more than just words. These icons are a personal reminder every day to act on your dreams, work on your wellness and truly believe that anything is possible – We call it the Lorna Jane difference.
For our January 2018 intake, our students worked together on an elegant bridal editorial where they had the chance to collaborate with the stunning Ella Moda bridal gowns, professionally styled by Carina Boyle, a Gold Coast based fashion stylist.
The students were provided with a brief to create some beautiful bridal makeup looks for their models with inspiration drawn from a utopian concept, a vision of purity, a moment in time, luxury and pleasure.
The set was created starting with a glossy black background, covered in an abundance of lavish overgrown greenery, built from live plants that was designed, created and constructed by Julia Rose, an award winning floral designer. Within this production, we aimed to have an opulent, lush aesthetic, in shades of rain forest green to really elevate the focus on the bride. With this stark contrast we aimed to rival the usual traditions of soft and elegant themes that usually are accompanied by the idea of a wedding. With some gorgeous models sourced from local talent as well as a prestigious Gold Coast agency, Que models, we aimed to depict powerful women in charge. With the use of lighting on set, we created different multi-toned points of light to construct interesting depth and a unique overall vision. Through this concept we have portrayed women who are unique, unrivalled and uncompromised. Women who aren't following rules or trends, they're creating them.
The gowns created by Ella Moda, are contemporary and fashionable whilst still having traditional touches, creating a masterpiece of lace and silk, ivory hues and immaculate detail.
The over all vision was brought to life by an amazing team of diligent students and crew under creative direction of the Huxley Team. The final result is an accurate representation of how much hard work, dedication, focus and talent went into this production and we are proud to share the final images with you, alongside a professionally cut video, which really enhances the overall viewing experience of the editorial.
THE CREW
Our highly talented and skilful team used their years of experience and precise expertise to execute the concept for the editorial.
Amongst the crew we had the likes of Julia Rose who is an award winning floral designer with over 20 years of experience within the industry. Her stunning and intricate work has been seen in major Australian publications, social media platforms as well as websites such as Pinterest, which are saturated with her art.
Ella Moda is a Brisbane based bridal label created by Ella Stephenson. The dresses have a unique style of elegant and classic cuts with romantic detail, constructed with delicate care from the best quality silks and laces. Ella Moda bride is fashion-forward, though not trend-focused, it is contemporary and modern, with an affinity for luxury and finer things in life.
Our stylist involved, Carina Boyle, has an exceptional and unique style that can only be described as a harmonious mix of her cultural experiences, starting from her home country Austria, as well as her time spent living and working in China and Australia. The fashion-focused individual is specialised in women's fashion and has worked with respected and reputable brands such as H&M, Prada and Bvlgari.
Our media team consisted of two hard working individuals, who together captured the essence and aura of the night through film and photography.
Ayla Starace, is an international fashion photographer. Ayla has lived and worked overseas in Milan, Paris and London, creating content for exceptional model talent, European campaigns and editorials. She has a flair for sleek, polished photographic portraiture, with a refined ability to inspire a sense of power and pride from her female subjects.
Our cinematographer Robbie Caccaviello is a fresh-faced filmmaker, who has, within the last twelve months, surged on the film scene, securing first option to direct one of the Australia's best selling young adult fictional novels! As a New York Film Academy graduate, Robbie has gone on to produce content for a wide range of commercial and personal projects, with his unique and distinguished style, each piece of film produced is executed with precision, passion, skill and talent.
Michael is the course convener of the school as well as the creative director on set. Michael began his career in creative arts as a makeup artist for Yves Saint Laurent and to this day has maintained a successful career as an international artist. Michael is passionate about art direction and constantly produces photographic and video projects through his studio in Burleigh Heads. With Michael's expert direction and creative eye on set, he aided the students and crew to expertly accomplish the task at hand and create a stunning and immaculate result.
JULIA ROSE
@FLOWERSBYJULIAROSE
CARINA BOYLE
@MODEKATZE
ELLA MODA
@ELLA_MODA
ROBBIE CACCAVIELLO
@FILMSBYROB
AYLA STARACE
@AYLAELAINEPHOTOGRAPHY
HUXLEY SCHOOL OF MAKEUP
@HUXLEYSCHOOLOFMAKEUP
Your journey begins here!
Do you have what it takes to become a HUXLEY student? Apply for a position in one of our famous courses for your chance to be amoungst the carefully selected applicants on their way to becoming a Professional MUA!