Workshop Type: Face to Face
Develop your sculpting skills and create an incredible Marquette sculpture in this practical workshop.
Marquette sculpting workshop With Spfx master artist: rick connelly
From working on films like the Matrix and Wolf Creek to iconic TV series like Ash Vs Evil Dead, Rick Connelly is a master of special effects makeup and an industry legend. He is also the head effects educator at the Huxley School Of Makeup and has over a decade of education experience.
In the world of cinema makeup and effects, Marquettes are typiclly small, to scale models of characters and props used to help visualise and develop methods and materials to create those characters. These 3D designed Marquettes are often preliminary models of much larger sculptures, however, the same methods could be used to create smaller ornaments.
This workshop is a step by step practical experience not to missed! Limited places are available. Booking terms and conditions apply.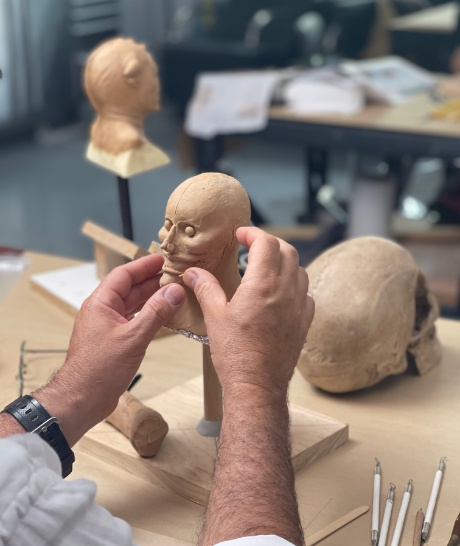 BECOME A certified PROfessional Makeup artist
APPLY NOW for your chance to study at HUXLEY.
Australia's BEST Makeup School! Limited places available